CAST FILM EXTRUSION
RESEARCH & DEVELOPMENT
Research & Development lies at the very heart of our activity. We work in close collaboration with our customers and suppliers of raw materials and machines while drawing on our extrusion know-how. Today, we are able to offer the following grades:
For IML applications (on PP substrate):
        -  LMG® BAR: oxygen-barrier film (white or transparent)
        -  LMG® BAR LIGHT: light-barrier film (white)
        -  SPC MSG: UV-barrier film (white or transparent)
For lamination:
        -  SPC PET (on PET base) with very good welding properties
We are also currently working on the development of a CAST FILM solution for blow-moulding labelling.
CAST EXTRUSION
To extrude a thermoplastic polymer, granules are fed into a heat-regulated cylinder inside which an endless screw is turning. Due to the combined effect of the kneading action and heat, the granules are turned into a homogenous mix looking like a paste which is then given the desired shape by the die.

CAST EXTRUSION PROCESS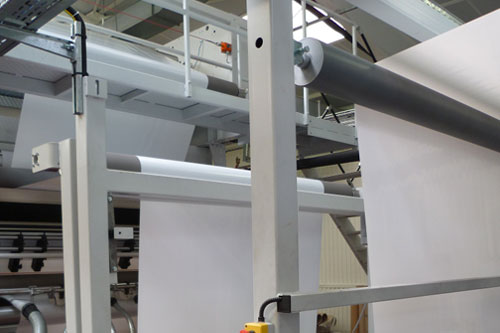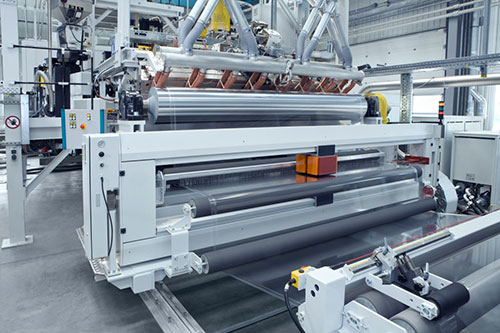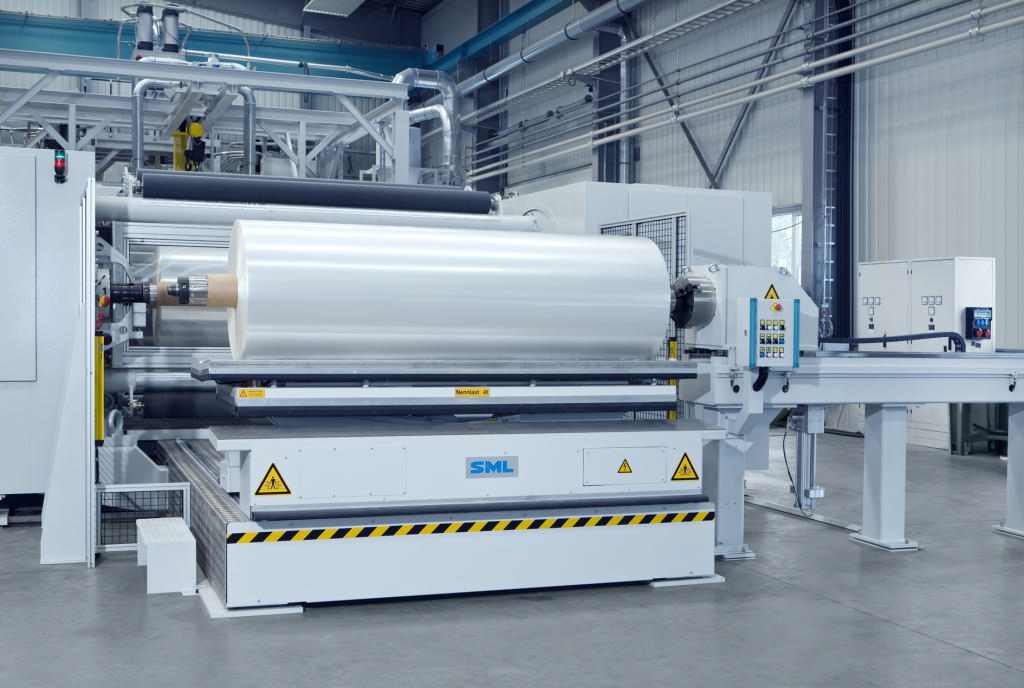 IN-MOULD LABELLING
In-Mould Labelling enables the injection and decoration of injected substrates during their manufacturing process. The IML process presents the following advantages:
Reduced costs relative to other labelling methods
Elimination of the "label laying" stage
Reduction of the stocks of injected parts
Recyclability of the end product (container + label in the same raw material)
Reduction of the quantity of raw materials to be injected to obtain the same final thickness
Life-span of the printed label
Resistance of the label in extreme storage conditions (humidity, cold…)
Scratch resistance
Freedom in the choice of designs
Excellent optical results
Pleasant to touch
Our expertise of the manufacturing process and the quality of our films sold under the registered trademark LMG® have made PROPYPLAST a specialist in the field of CAST PP films destined to the IML market.
IML labels, which are in the same material as the packaging to be decorated, are printed via offset printing, flexography, serigraphy or even more recently digital printing.
This process is used for the following applications:
- Plastic packaging in the food industry: ice-cream, butter, margarine…
- Plastic industrial packaging: paints, chemical products, pet food…
- Storage boxes
- Decorative films for indoor and outdoor furniture
The printed label is positioned via electrostatic charge or vacuum by a robot prior to injection.
The In-Mould Labelling process also enables to obtain an end product that is totally recyclable after use (label made from the same material as the injected substrate).