IML FILMS
IML FILMS
What is IML (In-Mould Labelling)?
IML enables injection and decoration of parts in a single production phase. The IML process presents the following advantages:
Elimination of the "label application" stage reduced manufacturing costs
Recyclability of injected products (injected part and label on the same raw material substrate)
Reduction of the quantity of raw material to be injected to obtain the same final thickness, as the label contributes to wall thickness
Lengthening of the printed label life span, even in difficult storage conditions (humidity, cold…)
Resistance to scratching
Freedom in the choice of design
Process that enables to print an increasing amount of information on the label concerning the composition of the packaged products
Excellent optical results
The IML process is widely used for the following:
Packaging in the food industry
Packaging for industrial products (paint, chemical products, pet-food…)
Packaging of cosmetics products
Storage boxes / domestic appliances (waste bins, suitcases…)
Plastic cups used in the events industry
Decorative films for indoor and outdoor furniture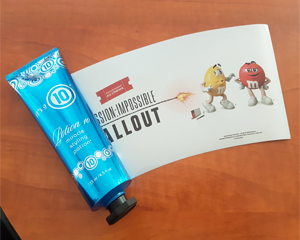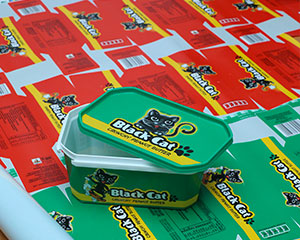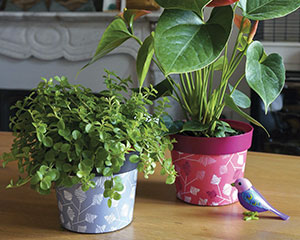 Our IML films
Manufacturing expertise, as well as the quality and diversity of our CAST films have made PROPYPLAST a specialist on the IML market. We focus much of our R&D on new technical solutions that meet ever more cutting-edge expectations in this sector and enable to obtain new IML applications.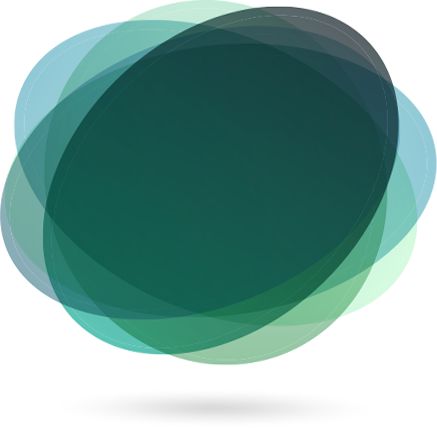 The advantages of
LMG films for In-Mould
applications
Our LMG range is currently very popular in the printing and injection industry, thanks to its technical assets:
Good stiffness of the film.
Good printability and holding of the ink in the various printing processes.
Good antistatic properties enabling easy unstacking of labels during injection.
Total covering of the decorated surface without overlapping the edges of the labels.
Good electrostatic charging in the mould enabling quick and efficient positioning of the label.
Low shrinkage of the label which avoids lid distortion problems subsequently to injection.
Excellent adhesion of the label to the injected substrate.
Basing itself on its experience in IML, and CAST process know-how, PROPYPLAST has broadened its LMG range with a series of films that enable to provide labels with technical functionalities. We are thus in a position today to offer a complementary and highly technical range:
Oxygen-barrier IML films.
Oxygen-barrier IML films for sterilization.
UV-barrier IML films.
Light-barrier IML films.
Oxygen-barrier and UV-barrier IML films.
Oxygen-barrier and UV-barrier films for sterilization.
Oxygen-barrier and light-barrier IML films.
Metallic-effect IML films.
Pearl-effect IML films
UV-stabilised IML films for outdoor applications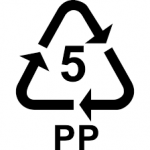 Our entire range of products is 100% recyclable
QUALITIES
COLOUR
Types*
PROPERTIES
APPLICATIONS
MONOMATERIAL
FILM
CIRCULAR
ECONOMY
CONTAINERS & LIDS
FURNITURE
Containers ≤ 1 liter
Lids (no distorsion)
Containers > 1 liter
Large containers
Indoor applications
Outdoor applications

STANDARD FILM GRADES FOR PP IML APPLICATIONS

LMG C
LMG W
Clear White
50, 55
Good antistatic properties, easy label positioning in the mould, good pail resistance in case of drop tests, no lid distorsion, no thin wall container deformation, no label degradation at the injection point (lids) and at the perforation point of the handle
X
X
60, 65
X
X
70, 82
X
X
≥ 90 up to 300
X
X

FILM GRADES WITH BARRIER PROPERTIES FOR PP IML APPLICATIONS

LMG C BAR O2
LMG W BAR KAR O2
Clear
White
65, 82
Oxygen barrier properties
X
X
X
X
LMG C BAR S O2
LMG W BAR KAR S O2
Clear
White
65
Oxygen barrier properties for sterilization applications
X
X
LMG C BAR UV
Clear
65, 82
UV barrier properties
X
X
LMG C BAR O2 UV
Clear
65
Oxygen and UV barrier properties
X
X
LMG W BAR LIGHT
White
65, 82
Light barrier properties / Complete Opacity
X
X
LMG W BAR O2 LIGHT
White
82
Oxygen and Light barrier properties
X
X
LMG C BAR O2 WATER VAPOUR LMG W BAR O2 WATER VAPOUR
Clear
White
100
Water vapour and Oxygen barrier propertiesfor the packaging of controlled moisture products (powders, tobacco)
X
X
X

ANTIMICROBIAL FILM

LMG C ANTIMICROBIAL
Clear
75
With bactericide and virucidal properties
X
X
X

COLOURED FILM GRADES FOR PP IML APPLICATIONS

LMG SILVER
Silver
82, 120, 150
No issue with the electrostatic loading in the mould
X
X
X
LMG BLACK
Black
82
X
X

FILM GRADES WITH UV STABILISATION FOR PP IML APPLICATIONS

LMG C STAB UVLMG W STAB UV
Clear White
90, 190
UV stabilised films
X
X

FILM GRADES FOR PE APPLICATIONS

LMG C BLOW / LMG W BLOW
Clear / White
100
For Blow-Moulding applications on PE
X
X
X
X
LMG C PE / LMG W PE
Clear / White
100
For Injection on PE
X
X
X
X

SPECIAL FILM GRADES

Lidpil C / Lidpil W
Clear / White
100
Peelable films for container liddings
X
Lidpil C BAR O2 / Lidpil W BAR O2
Clear / White
100
Peelable films for container liddings with oxygen barrier
X
INTERCALAIRE NEUTRE
Clear
250
Insert film for label packaging finishing
X
* other types on request (up to 300 maximum)
The recommended printing side is identified with a red sticker on the reels. We recommend not to apply any corona treatment before printing.
Storage in a clean, controlled temperature (20-26°C) and humidity environment (40-60 % RH). The storage temperature should be the same as the printing room temperature.
If not, the films should be stored at least 48 hours in operating room temperature before printing.
The reels should remain in their protective packaging until they are used on converting machines.